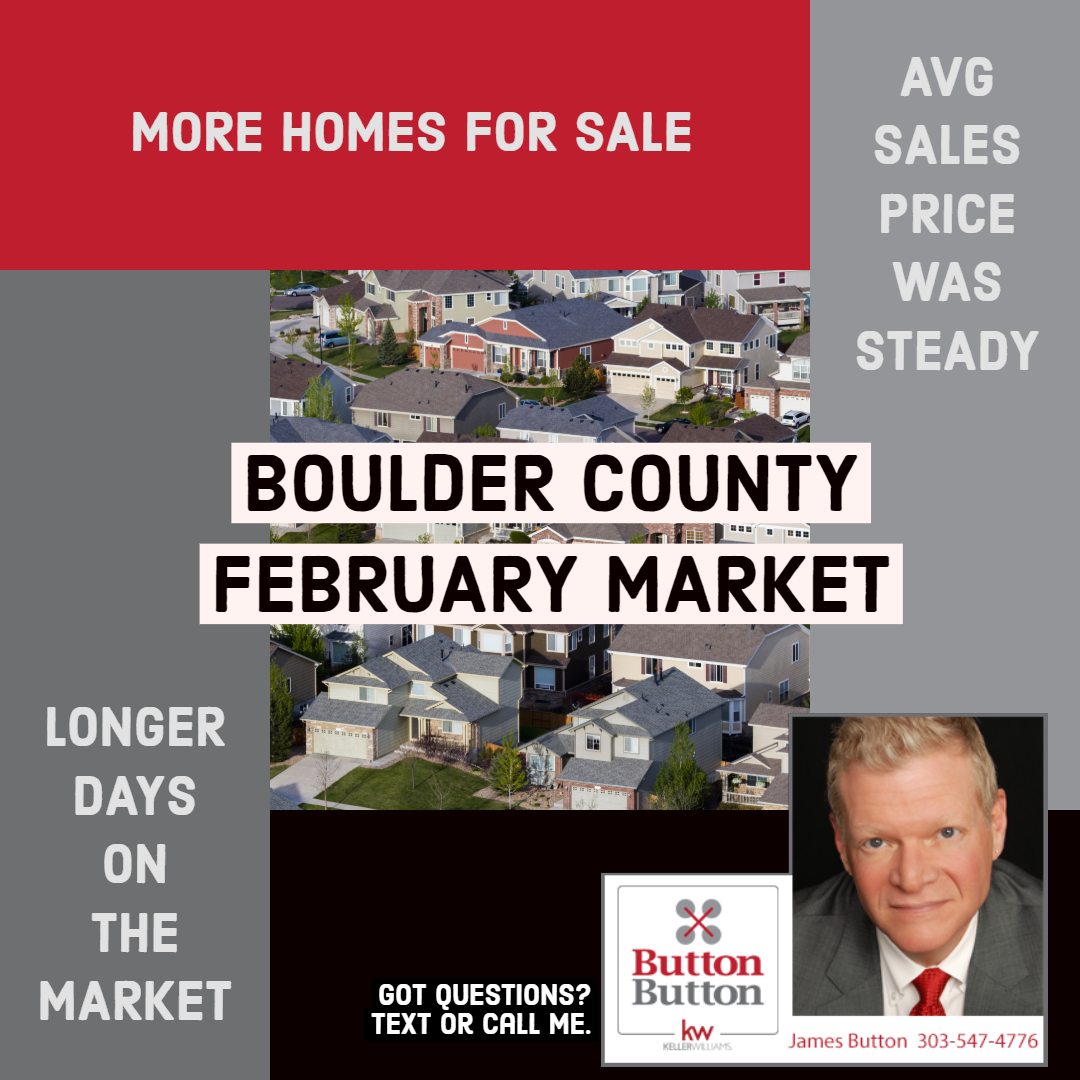 Our real estate market is a win-win for both sellers and buyers.
BUYING
We had 13% more homes on the market in last month than we did in February of 2018. This has been a growing trend over the last year, meaning buyers have had more options, time, and negotiation power to find the right property (as homes took longer to sell).
SELLING
Yet our sales prices have remained steady. The median price of a single-family home only dipped 1.6% ($568,750 last month, compared to $577,900 in February 2018). With the right strategy, homeowners can still receive an excellent return.
Source: Colorado Association of Realtors & Boulder Daily Camera
It's your time to UPGRADE!
Let's create the most successful and smoothest strategy for
you to sell and buy a better home for your needs.
Get my FREE secrets today.