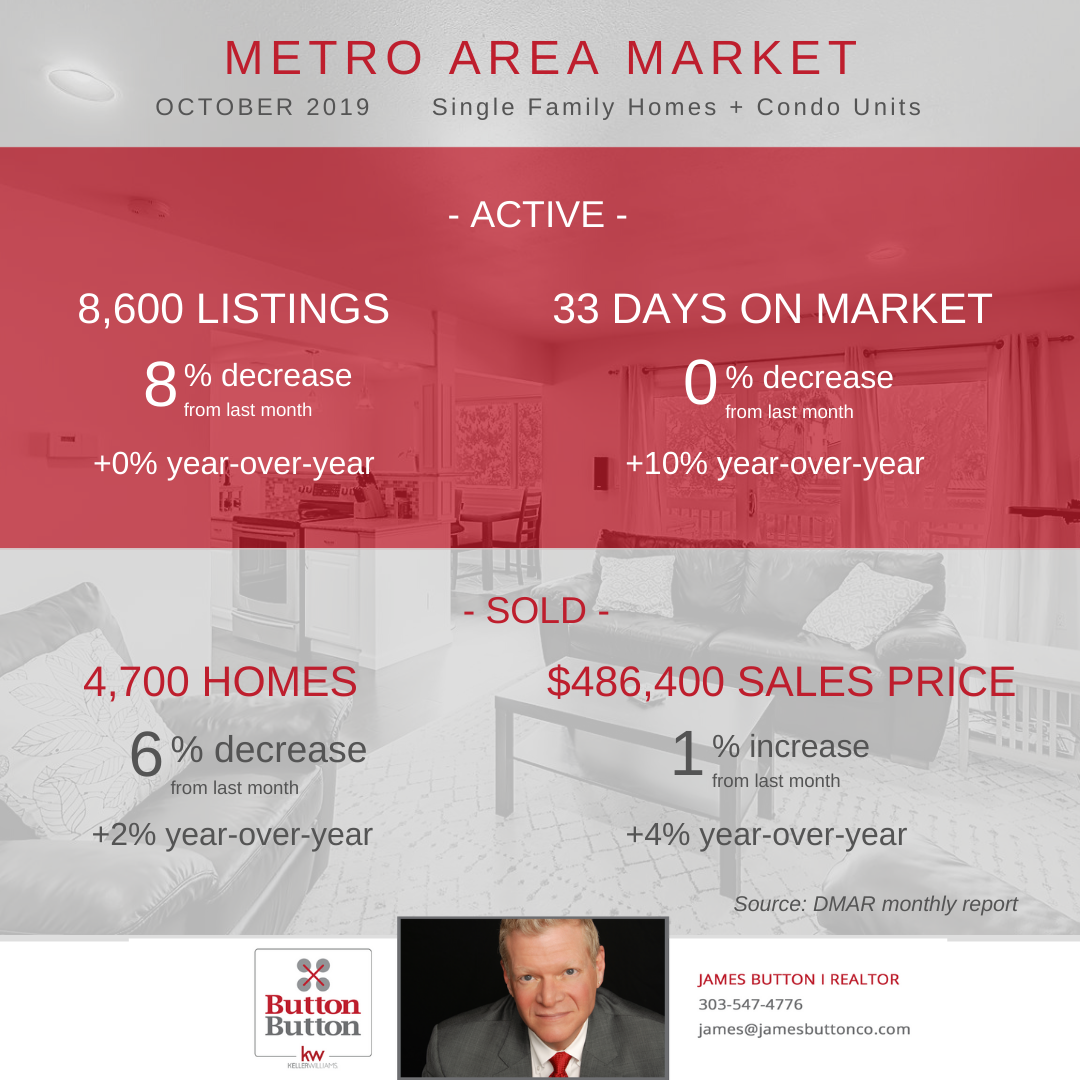 While a foot of snow at the end of October surprised us all, real estate's seasonal slowdown has been typical.
10% fewer listings entered the market last month (but we still had 4.37% more listings than this time last year). The number of inventory buyers could choose from was close to what we had in February. Experts believe the dip decreased the number of sold homes. Sellers also spent an average of 30 days marketing and negotiating with buyers before their home was under contract (that's 25% slower than September).
Even though we're seeing activity cool, overall, our metro area is still a seller's market. We do not have enough homes for sale to meet buyers' needs. And that's why the average sales price remains steady. In fact, single-family homes' prices are 2% higher than this time last year ($533,000). Condos sold for an average of $365,000 – that's 7% more than sellers earned in October of 2018!
However, buyers are holding out for well-priced homes. Many sellers had to drop their prices as our market shifted. Jill Schafer, Chair of the DMAR Market Trends Committee, recently made a terrific point:
When sellers dropped their prices, homes were on the market an average of 59 days. When homes hit the market at the right price, they were only on the market for 14 days.
It is crucial for you to work with real estate professionals who can successfully navigate you through our market's changes. Reaching your lifestyle and financial goals usually starts with your home. And you still have time before the holidays to get moving.
Call, text, or email any of your questions as I'd love to hear about your plans and needs.
Source: https://www.dmarealtors.com/dmar-real-estate-market-trends-report-nov-19