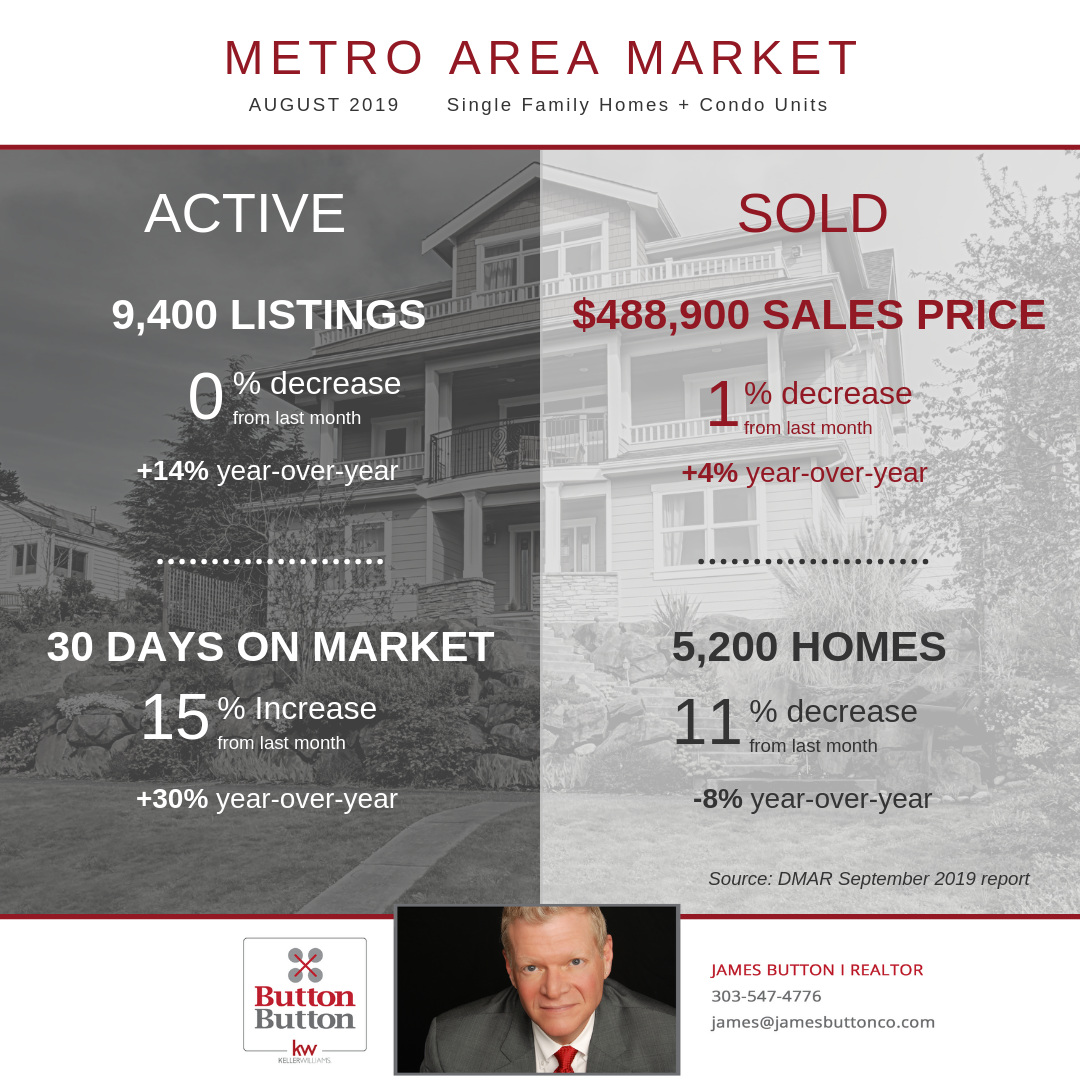 Summer may be ending, but our market continues to shift. Our stream of new listings remained steady. There were just 1% less single-family homes and 3% more condos and townhomes compared to July's inventory.
Since we topped over 9,000 listings (almost 14% more than this time last year), buyers had a number of properties to consider, which impacts the speed homes go off the market. And with even lower mortgage rates, buyers had a bit more power during negotiations. In fact, our Days on the Market lengthened to a cool 30 days (that's a whopping 30% longer than last August's 20 days).
Some sellers had to take a second look at their pricing and make adjustments to be more competitive. Other sellers appreciated the slower pace. But since our average sales price only dipped by 1%, homeowners continued earning an great return (more money than their neighbors received this time last year: 3% higher for single-family homes and 8% more for condos).
Both potential buyers and sellers have major advantages in this market!!
If you are ready to upgrade to a new home, your chances to receive an excellent price on your property remain great (AND you'll have time to house hunt). Investors and first-time buyers, the amount of inventory and these low mortgage rates should not be missed.
After all, our market will continue to change. So let's talk about your goals and what the market can do for you! Call, text, or email me today with your questions.
Source: DMAR Market Report, September, 2019