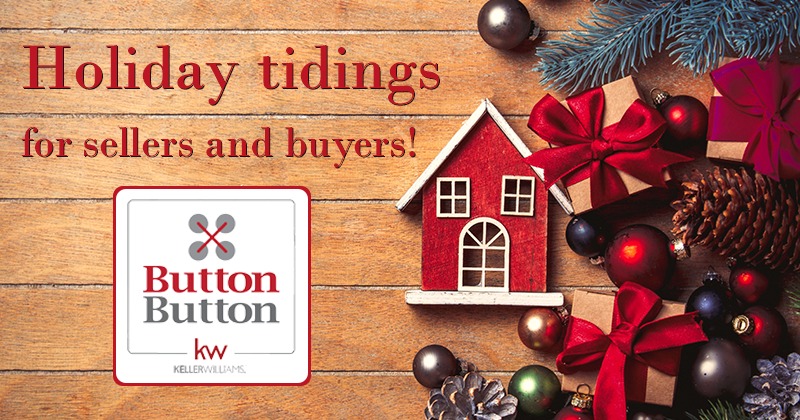 While the holidays keep us all busy, buying the right home is probably close to the top of your mind. My present to you: Some stocking-stuffer size tips on the real estate market. After all, there is never a dull moment:
BUYERS
A home for the holidays: There are more homes on the market now than this time last year. With fewer buyers on the hunt, you would have a more leisurely showing experience and more negotiating power with sellers.
Paying someone else's mortgage? A 3-bedroom home in our metro area rents at $2,100/month. Our rental vacancy rate is only 2.9% which is almost half the national average.
Own a brand new home before the new year! There are great deals right now on new construction. Builders are eager to sell a few more homes in 2018, but often require buyers to have a real estate agent at the first meeting. I'm here to help and represent!
Your best interest rate may be now: 2019 will bring higher interest rates for long-term loans. While they are on the rise, experts predict them to hit 5% next year.
Where are you planning to purchase your next home? All along the Front Range, I've helped buyers find the right home and negotiate the best price and terms. Download my home search app to start hunting!
SELLERS
Tis the season for sellers: As inventory continues to be significantly less than buyers' needs, even now, the market remains strong for sellers.
But the force has weakened: Year-after-year, average sales prices are increasing, but the rate has slowed down. We're reaching the top of buyers' budgets, causing them to negotiate harder on price and inspection terms. Now average sellers are more likely to receive 98.9% of their asking price.
Days on market are cooling: During the winter, homes spend more time on the market. "Flash sales," properties going under contract the first weekend, has already dropped by 35%. The more leisurely showing experience may be more your speed as you'll meet fewer, but more serious buyers.
Marijuana has lost its appeal: Now that 10 states have legalized recreational weed, it's far less of a reason for people to move to Colorado.
So what is your price range and timing? All along the Front Range, I've helped homeowners sell their home and negotiate the best price and terms.
Discover how much your home is worth at HomeWorthCO.com.
Enjoy the season!
James
303-547-4776
james@jamesbuttonco.com
Sources: Denver Metro Association of Realtors & Megan Aller, First American Title