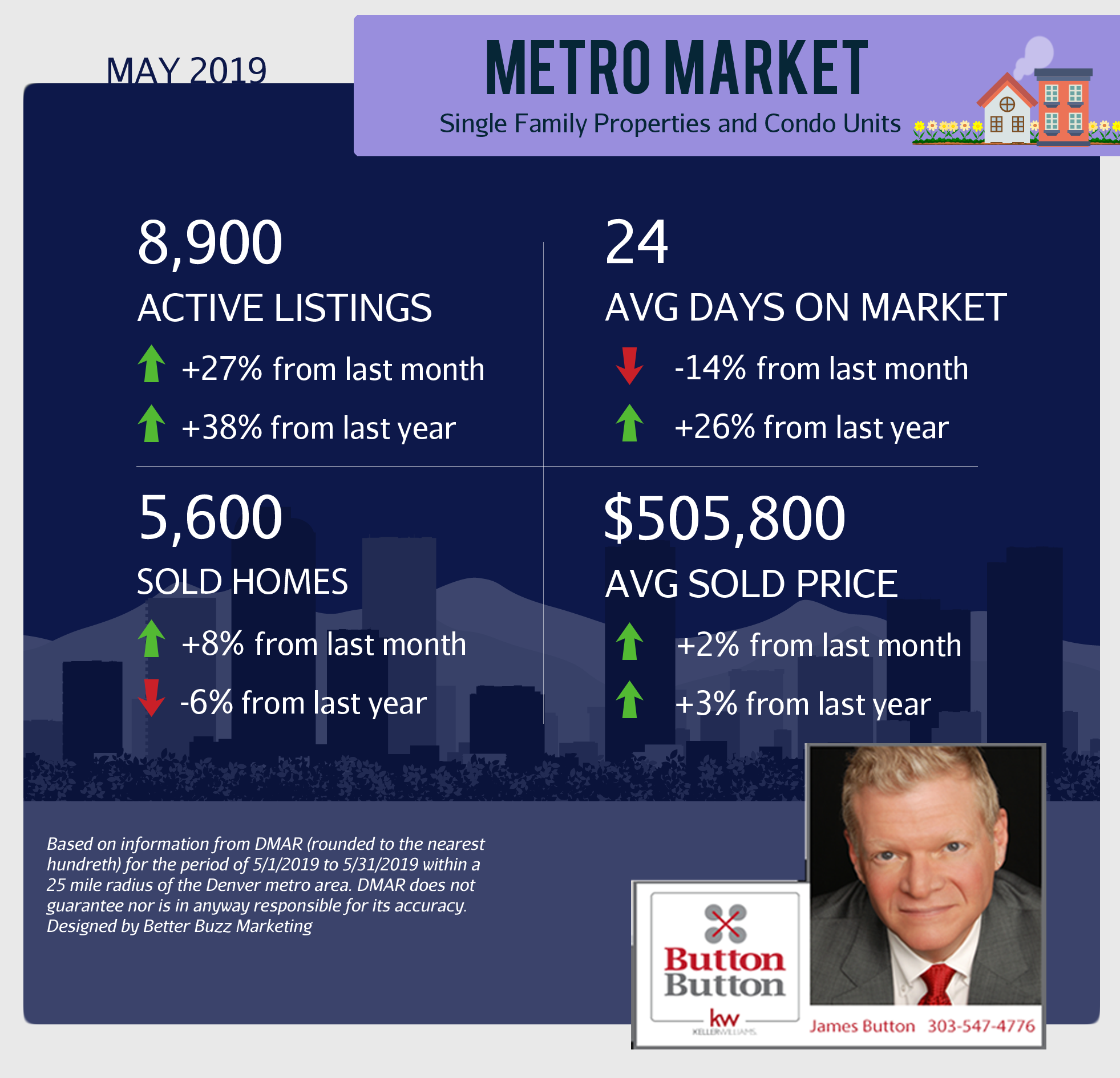 What an impressive and busy few weeks it's been for our market! We had – brace for it – almost 8,800 homes for sale! WOW!! We haven't seen this much inventory since November of 2013. While most of these homes went under contract (6,470 of them), thousands of more homeowners decided to list as well. So by the time June 1st hit, we had almost 8,900 properties available! What a wonderful trend as our buyers search for the right home.
"Even with the added inventory, prices were still up a bit." – Jill Schafer, Chair of the DMAR Market Trends Committee and Metro Denver Realtor®.
Indeed. Sellers broke the record once again for the average sold price of single-family homes: $555,482. (condos were $368,565). It seems homeowners took more time to accept offers as properties spent an average of 24 days on the market (that's a whopping 26% more time than last May). What were they doing with that time? Experts think sellers are negotiating a lot more.
Because for the first time in four years, on average, homeowners are getting less than their asking price. So far this year, our close-to-list price ratio is 99.35% (the difference between the first price sellers asked for and what they got at the closing). For years, the ratio has been over 100% – sellers got more than their asking price. So homeowners need to hire an agent to help them negotiate and guide them through a significantly different market.
We're in the thick of some intense months! Let's discuss the strategy you will need to meet your real estate goals. Call, text, or email me anytime with your questions.
Source: https://www.dmarealtors.com/dmar-real-estate-market-trends-report-jun-19