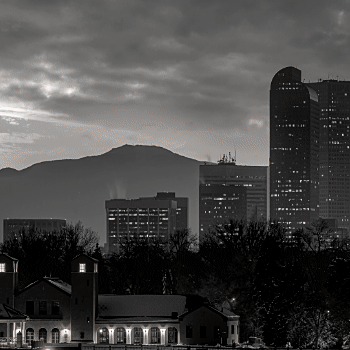 It's a 
little 
challeng
ing
 to describe our market's last month. In April, activity certainly slowed down as clients' health was our number one priority. Protecting our community from the spread of COVID-19 was critical. Yet even in a pandemic, people need to move, so Colorado permitted real estate services to continue.
So our whole industry adapted to safely help people sell and purchase homes using video conferencing, virtual tours, electronic file processing, and even curbside closings. All in all, it paid off
 (s
ource: DMAR
's
May 
Monthly Market Trends Report
)
:
– 4,679 new listings still came on the market (about -30% month-over-month / -38% year-over-year).
– 3,280 homes went under contract (-29% m-o-m / -46% y-o-y).
–  3,603 properties successfully closed (-24% m-o-m / -31% y-o-y).
When the pandemic started in March, a surge of sellers took their homes off the market. It is encouraging to see more homes remained available April, as we finished the month with 6,855 listings (4,576 single-family homes, 2,279 condos/townhomes). After all, our metro area remains a high-demand market. When showings were allowed again on April 27th, buyers scheduled roughly 3,500 appointments (a record-high for a Monday so far this year).
As counties slowly lift restrictions and people settle into this "new norm," we'll likely see more activity and opportunities. If you are thinking about buying or selling, I am ready to help you expertly navigate every step of the process (while offering sanitizer, gloves, and booties).  
If you have any questions or want to start discussing your plans, I'm available by text, phone, email, and video conferencing. Take care of yourself.