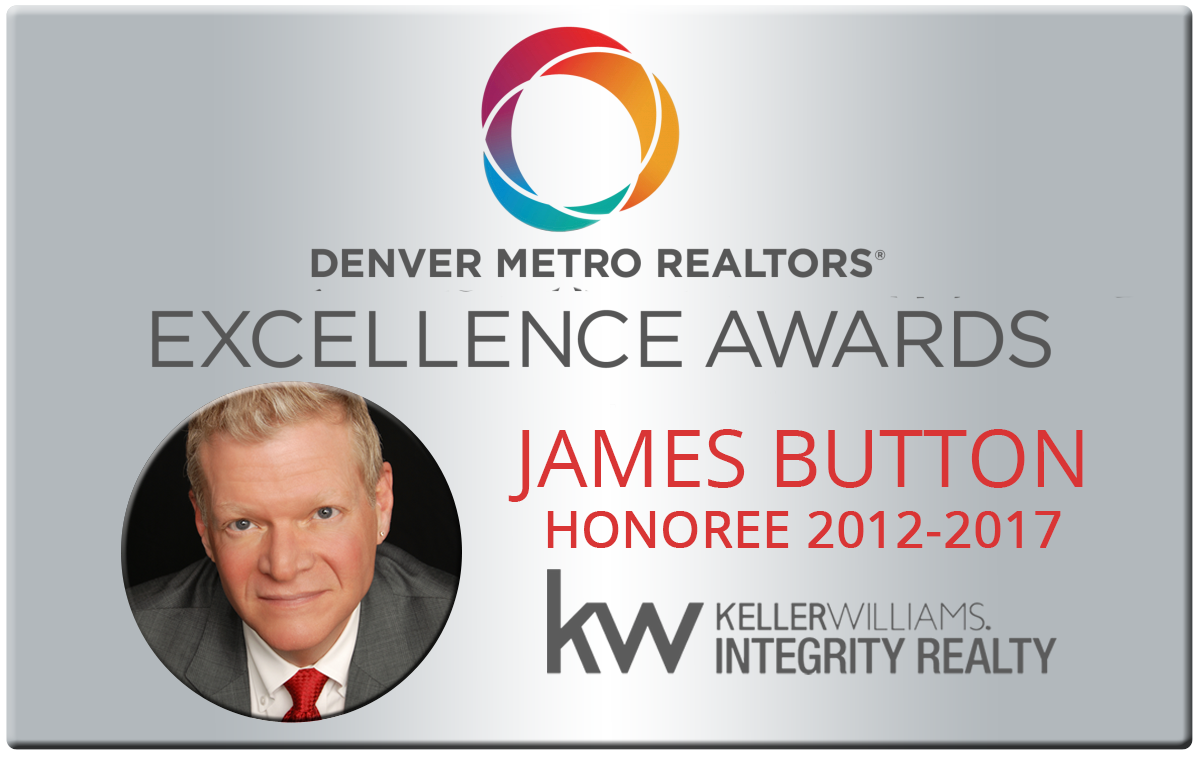 James Button was awarded DMAR's (Denver Metro Association of Realtors®) Silver Level at the 38th Annual Excellence Awards! The Denver Metro Association of Realtors® represents over 6,000 real estate professionals. Among the thousands of brokers, only 90 earned the Silver Award ($10-$14.9 million in sales).
This marks James' fifth year as a DMAR award honoree. He could not have earned this award without his clients! In our metro's highly competitive real estate market, it truly was James' honor to help so many buyers and sellers in 2015. James understands your home is a major investment. So the key to his success is representing each client with the utmost honesty, integrity and expertise in order to make sure their deal is a success!
If you have a question about the market or know someone planning to buy or sell, please don't hesitate to contact James.
JAMES BUTTON
303-547-4776
james@jamesbuttonco.com