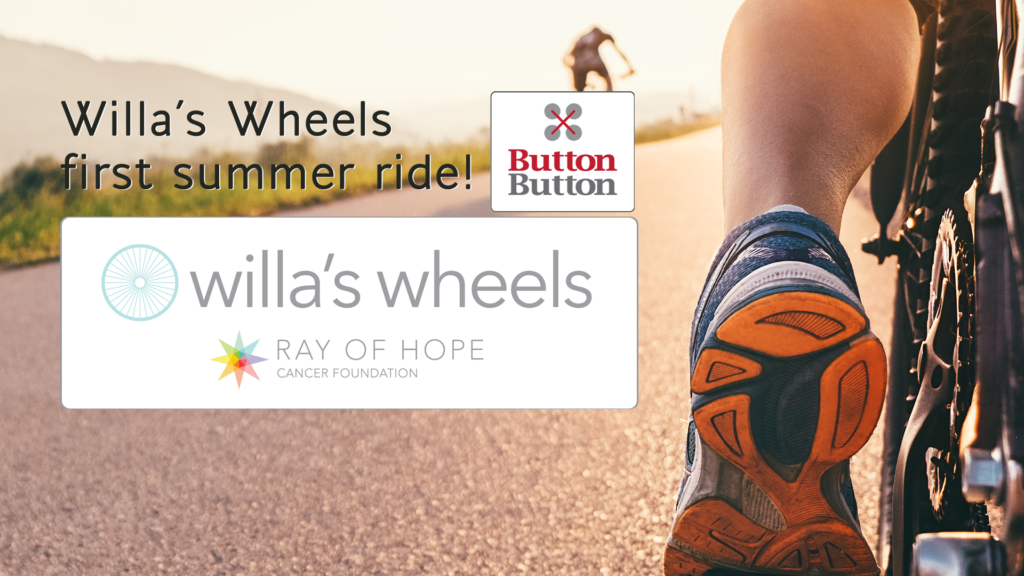 Let's ride to support Colorado families facing cancer treatments!
Date: Sunday, June 3, 2018, from 9:00 am to 4:00 pm
Location: Start and finish in Louisville, CO
No Entrance Fee
Willa's Wheels is a signature fundraiser for the Ray of Hope Cancer Foundation.
The team ride by Button Button Real Estate will support Ray of Hope Cancer Foundation.
We will start and finish in Louisville
Choose your route! There will be easy to challenging tours, allowing people of all levels to enjoy the ride.
Have fun! We encourage funky outfits and bikes.
After the rides, we'll be celebrating with extra tasty food and beverages, prizes, and more!
How you can get involved:
Join us on June 3rd! Call, text, or email me: James Button, 303-547-4776, james@jamesbuttonco.com